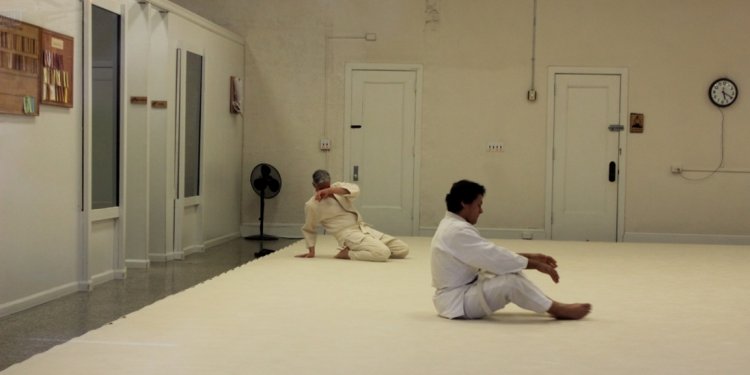 Aikido Minnesota
Monday
6:30 – 7:30 am Aikido (Dan Sensei)
5:30 – 6:30 pm Aikido Kids – Advanced (Age 7+; yellow belts and up)
7:00 – 9:00 pm Danzan Ryu Jujitsu
Tuesday
5:30 – 7:00 pm Basic Aikido (Marla Sensei)
Wednesday
6:30 – 7:30 am Aikido Weapons (Steve Sensei / Chris Sensei)
7:00 – 9:00 pm Danzan Ryu Jujitsu
Thursday
5:30 – 6:30 pm Aikido Kids (Age 7+) (Olympia Sensei)
6:45 – 8:00 pm Basic Aikido (Olympia Sensei)
Friday
6:30 – 7:30 am Aikido (Instructor rotates)
Saturday
8:00 – 9:15 am Aikido (Chris Sensei)
9:30 – 10:30 am Aikido Kids (Age 7+) (Olympia Sensei)
Sunday
11:00 am – 12:15 pm Aikido (Instructor rotates)
In Aikido we work with each individual at their experience level. Newer students are welcome to any class, and the instructor will work with them on the basics.
Fees
Aikido
Adults* — $50/mo. (EFT†) / $60/mo. (cash or check)
Students* — $25/mo.† / $30/mo.
Children & Teens (Ages 7+) — First child, $20/mo.† / $30/mo., $10/mo. siblings
*WAAI membership strongly encouraged, $20/year for beginning students
† Electronic Funds Transfer (EFT) is a scheduled automatic withdrawal from your bank account that cuts down on administrative time so we offer a discount for this payment method.
New Member Special (adults only): Three months for the price of two (requires WAAI membership)—For example, a new adult member would pay $120 for the first three months (including $20 WAAI annual membership), a $50 discount!
Family Special: 10% discount for families (requires at least 1 adult membership)
Danzan Ryu Jujitsu‡
$35/mo. (more info)
(‡AJJF membership required)
For more information: (651) 317-9038
We are a tax-exempt, non-profit organizations under 501(c)(3) of the Internal Revenue Code. Contributions (excluding dues) are tax-deductible.
Directions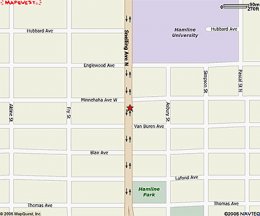 We are located at 710 Snelling Ave. North in Saint Paul. This is 10 blocks North of Interstate 94 on Snelling Ave. That's less than two blocks south of Hamline University. We are next to Lloyd's Pharmacy and kitty corner from Ginkgo's Coffee Shop.
Share this article
Related Posts