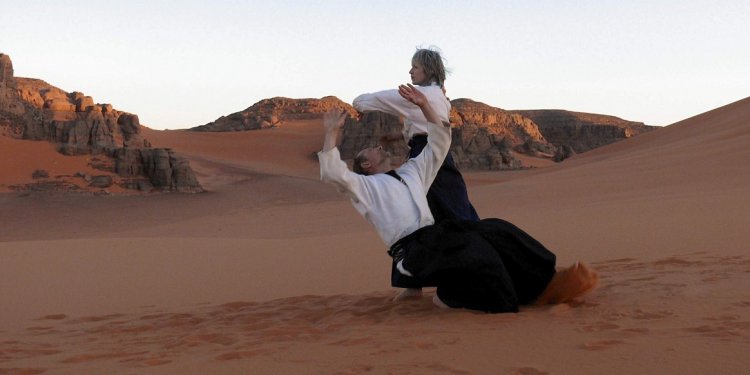 Aikido Information
Agatsu
"Self victory." According to the founder, true victory (MASAKATSU) is the victory one achieves over oneself (AGATSU). Thus one of the founder's "slogans" was MASAKATSU AGATSU - "The true victory of self-mastery."
Aikido
The word "aikido" is made up of three Japanese characters: AI - harmony, KI - spirit, mind, or universal energy, DO - the Way. Thus aikido is "the Way of Harmony with Universal Energy." However, AIKI may also be interpreted as "accommodation to circumstances." This latter interpretation is somewhat non- standard, but it avoids certain undesirable metaphysical commitments and also epitomizes quite well both the physical and psychological facets of aikido.
Aikidoka
A practitioner of aikido.
Aikikai
"Aiki association." A term used to designate the organization created by the founder for the dissemination of aikido.
Ai Hanmi
Mutual stance where UKE and NAGE each have the same foot forward (right-right, left-left).
Ai Nuke
"Mutual escape." An outcome of a duel where each participant escapes harm. This corresponds to the ideal of aikido according to which a conflict is resolved without injury to any party involved.
Ai Uchi
"Mutual kill." An outcome of a duel where each participant kills the other. In classical Japanese swordmanship, practitioners were often encouraged to enter a duel with the goal of achieving at least an AI UCHI. The resolution to win the duel even at the cost of one's own life was thought to aid in cultivating an attitude of single-minded focus on the task of cutting down...
Share this article
Related Posts