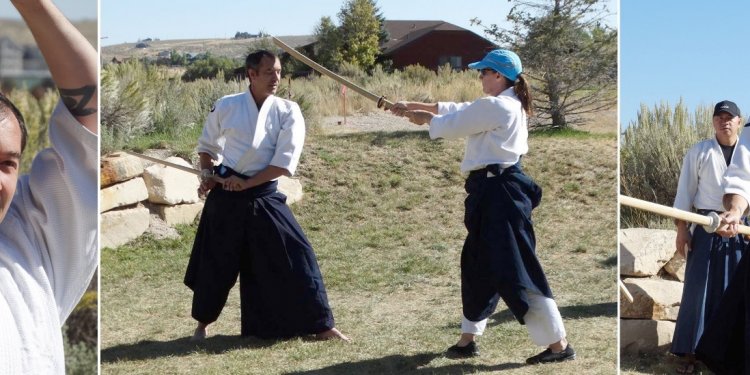 Aikido Connecticut
Posted 2016-07-13 16:31:00 by Brian Putkonen
News URL:
It is with great sadness that I announce the passing of Sensei Ralph Chiaradia of Hartford Connecticut. Ralph has maintained an active dojo in his basement dojo for the past 50 years. He has trained thousands of students and considered all that entered his dojo, a friend. Sensei Ralph chose to maintain an independent dojo but had fond memories of many aikido students and schools throughout New England. He still maintained many relationships with students long after they left the dojo. As my Sensei, friend, extended family, and fishing partner, he will be missed.
Sensei Chiaradia (ki a ra di a ) started his aikido journey in 1964 when Aikido was first introduced to the United States. His training began by traveling to New York to study with the newly formed New York Aikikai. Shortly thereafter he started his own dojo as a way to continue his training outside of New York and thereby established the first Aikido Dojo in Connecticut in 1965, the 13th Aikido dojo in the US. Sensei Chiaradia along with his daughter Joanna continued training in New York for many years along with attending Aikido Summer camps throughout the East Coast during the 60's, and continuing into the early 80's. Sensei Chiaradia has trained under Koichi Tohei, Yamada, Mauriyama, Kanai, Chiba, Saotome and other direct students of Uyeshiba, the founder of Aikido. He was strongly influenced by Koichi Tohei, who he trained under numerous times when he visited our country. He was fortunate to become friends with Tohei who visited his dojo several times.
Share this article
Related Posts