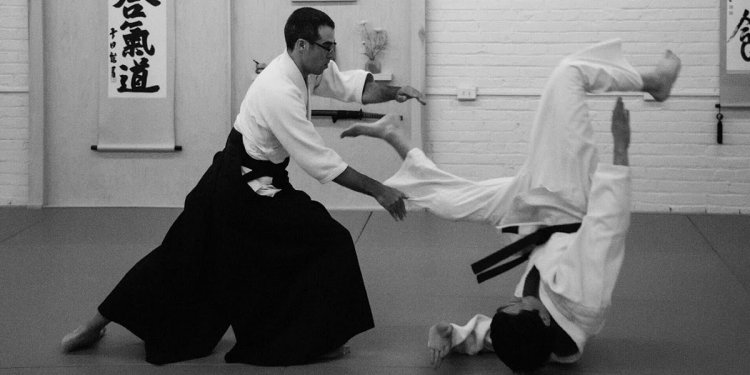 Aikido Class New York
Monday

THURSDAY

SUNDAY

6:00pm - 7:00pm
12:30pm - 2:00pm
Basic Aikido
Basic Aikido, Weapons
7:10pm - 8:10pm
Advanced Weapons*
Basic Weapons*

TUESDAY

FRIDAY

All evening classes taught by Shizuo
6:00pm - 8:00pm
6:00pm - 7:10pm
Imaizumi, 7th Dan.
Aikido, Ki Exercise, Ukemi
Basic Aidiko
Day classes taught by advanced students.
7:20pm - 8:20pm
Classes are open to all students (except *).
Advanced Aikido*

WEDNESDAY

SATURDAY

10:30am - 11.30am
Genkido
11:40am - 12:40pm
Class Rates
Please come visit us during class hours to ask questions, observe, or register for your first class- free of charge.
Beginners may come in and take a class right away on any weekday evening (except classes marked *).
Visiting aikidoka may join us at any time.
Register at our dojo for your first class FREE and receive our introductory rate of just $90 for the first month- $50 off our regular rate.
Unlimited Classes: $140/month
Student/NYPD/NYFD Discount: $90/month
Share this article
Related Posts