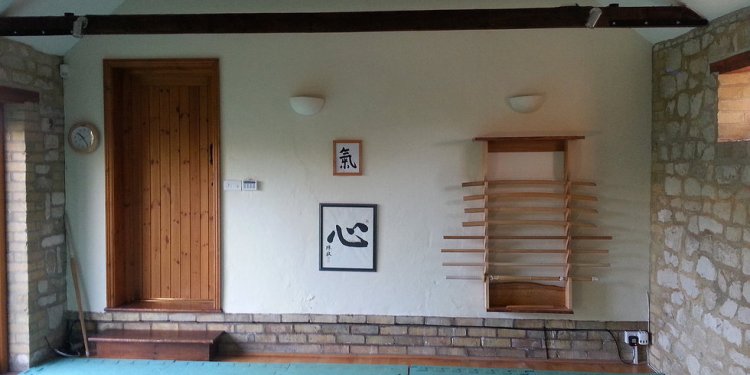 Aikido Cambridgeshire
We practice aikikai style aikido, and are affliated to the (KAA), who are endorsed by the (&quotAikido headquarters&quot) in Tokyo. The Senior Instructor of the KAA is Terry Ezra shihan (7th dan so hombu), whose full-time dojo in Birkenhead, Merseyside is the Headquarters of the organisation.
The chief instructor of our club is Glyn Davies sensei (4th dan so hombu), who has over 50 years of aikido experience.
We have a very friendly and international dojo, so even if you are only in Cambridge for a short time, you are very welcome to come along and train with us.
Gradings
We encourage our students to take part in gradings, in order to move through the kyu grades, from 6th kyu up to first kyu, in preparation for a shodan (1st degree black belt) grading. Gradings usually take place twice a year, in spring and autumn, and ar annonced in advance.
To find out what you need to know for each grading, please ask one of the senior grades in the class. There are syllabus lists that we can hand out on request.
Weapons in aikido
We generally use three kinds of weapon in our regular aikido practice. These are the jo (a wooden staff, about 1.5m long), the bokken (a wooden sword), and the tanto (a wooden knife). Have a look at the About Aikido page for more detail.
Instructors (senseis)
All instructors have completed the BAB coach level 1 course. Instructors coaching the children's classes also hold additional qualifications in coaching children.
Glyn Davies (4th dan so hombu)
"With a group of friends in 1963 I attended my first Aikido class, it was held at the Regal Sports Centre in Cardiff. The Dojo, primarily a judo club, shared space with a dance school on the first floor of the centre.
My first teacher was Ken Williams of the Renown Aikido Society, who travelled from The Hut, West Drayton Road, Hillingdon to Cardiff on a regular basis. The Renown Aikido Society guided our dojo for 3 years, it was during that period that I met my first Japanese teacher. Noro Sensei began to visit Cardiff and I will never forget how much he influenced my Aikido. He taught many weekend courses with a total emphasis on graceful movement and focused power.
My first Summer school experience was Grange Farm, where Nakazano Sensei taught for the week. This was my first insight into the link between Taijutsu and weapons.
As a 1st Kyu in 1967 I met Chiba Sensei for the first time, I believe Chiba Sensei was 27 years old at that time. I was so influenced by his teaching that I became a regular student of his. Chiba Sensei graded me Shodan on the 23 December 1967 and I enjoyed being his uke for many of his visits to Wales.
In 1971 domestic matters started to influence my regular practice. Career development had to take precedence over my Aikido. I began to travel extensively, chasing job opportunities, and working long and varied hours. My Aikido practice became very patchy and my fitness deteriorated.
Share this article
Related Posts